Our department's extensive labs, classrooms, and other facilities are located in the new Jepson Science Center addition (above).  See additional photos below.
We occupy two floors of the Jepson addition, with new state-of-the-art labs and classrooms dedicated to study of all aspects of the Earth and environmental sciences, with specialized facilities for:
geology and mineralogy
marine science and oceanography
environmental chemistry
environmental biology and toxicology
stream processes and land use
groundwater hydrology
geographic information science (GIS)
---
Environmental science student Catherine Crowell processing a sediment sample in our new Soil and Water Resources Laboratory
---
Environmental science students Thanh-Binh Duong (left) and Mary Hoffman conducting research in our new Environmental Toxicology Lab
---
A geology student analyzes rock samples with UMW's scanning electron microscope (SEM), one of many advanced instruments that Earth and Environmental Science undergraduate students can use.
---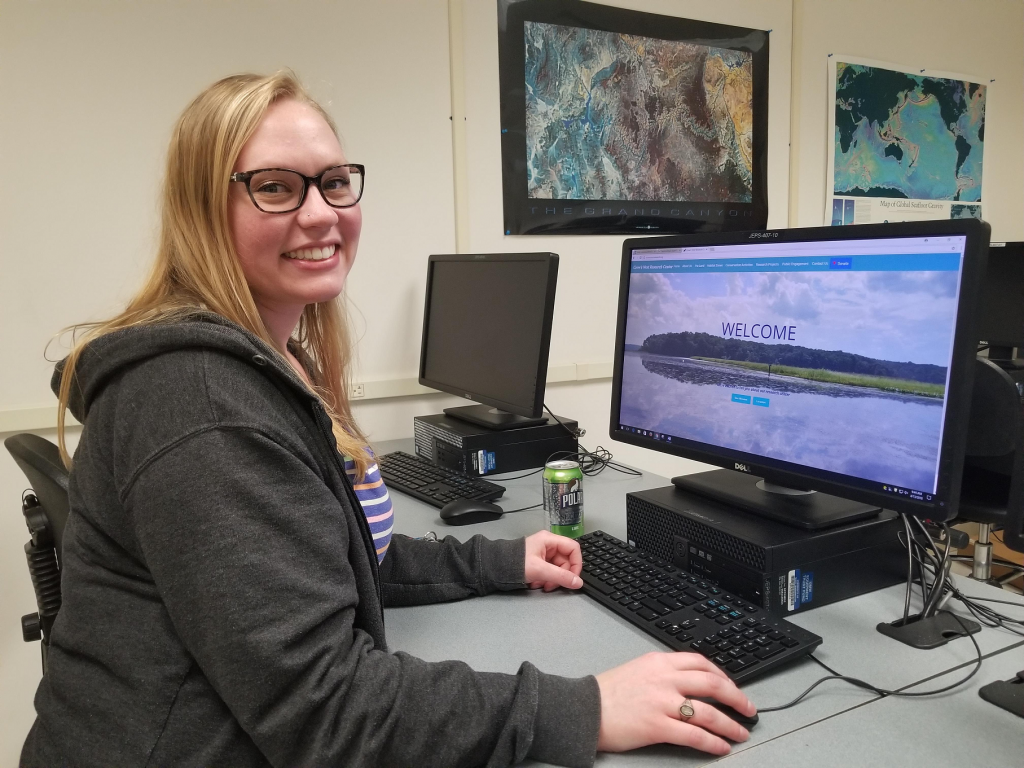 An environmental geology student working with Geographic Information Science (GIS) software in our department's new computer lab
---
Earth and Environmental Science students preparing to take our research boat out into Chesapeake Bay with Dr. Kisila (standing on boat hitch at right).  Our boat is well equipped with sediment coring devices and an electronic sub-bottom profiler for subsurface mapping of local streams, lakes, and bays.
---
A UMW student conducting research in a local stream. Our department has an extensive array of field equipment and supplies for all types of aquatic environmental research.
---
A geologic field class in the Blue Ridge Mountains of Virginia. UMW is well located for geologic research between the Blue Ridge to the west and the Chesapeake Bay and Atlantic Ocean to the east.
---
For more information about our department and its resources, contact department chair Dr. Jodie Hayob.